Introducing…
"Good words are worth much, and cost little" – George Herbert, 1593-1633
I write words. That's what I do.
The latest of them can be found in the pages of my new book, The Promised Land.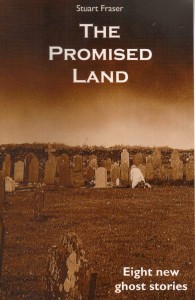 Love, loss and broken promises in a First World War mystery; A lost child in the rain; A strange glow from an abandoned church; The sleeper in the monks' fields; Passion, belonging and the meaning of home…..
Eight compelling new ghost stories take inspiration from a rich tradition in English story-telling and have a firm foundation in the myths and legends of Cornwall.
The book will be launched on October 31st, Halloween, with a candle-lit fireside reading by actors Jonathan Lewsey and Elaine Humphries at the Church House Inn, Linkinhorne, at 9.30pm.
Copies will then be available in local bookshops and other outlets, and from this website. Just visit the Store button on the menu bar on the left.
You can pre-order your copy now – it will be posted on October 29th so it's with you for Halloween.
It is the latest of many appearances in print. From my desk by the window of my home in Cornwall, UK, my work has been broadcast and printed all the way from The Cornishman in Penzance to the Press and Journal in Aberdeen, from ITV to Radio 4, from the UK to New Zealand, from The Times to the local parish magazine. When I was a motoring journalist, I came second to Jeremy Clarkson in a hill climb. Margaret Thatcher ordered me to give up smoking. I've been a professional writer for 32 years. You can read some of my work here.
These days a major focus of my work is history, always a passion of mine. I offer a personalised research service into places and families. There are a growing number of happy customers who own a fascinating and comprehensive family or property history thanks to me, and some weeks more of my time is spent in the past than the present. Advice and an initial consultation are always free. Prices then start from £65. There's much more information and an example of my work on the Cornish Routes pages.
It was me who carried out the first research into the history of the pre First World War gardeners at the Lost Gardens of Heligan, collaborating with Eden Project founder Sir Tim Smit on his book on the subject ('Secrets Locked in Silence'; Channel 4 Books / Macmillan, 1999). I edited 'Our Century', a book on Cornwall in the 20th century, for Devon and Cornwall Newspapers (1999). I researched and wrote a guide book for The Garden House in Devon, named by The Independent as one of the 50 finest gardens in Europe. (I also scripted a film for them).
For many years my weekly topical comment column 'Frankly Fraser' appeared in a wide variety of newspapers, ending with a run in the Cornish Guardian (1999-2011) – until it became a victim of austerity Britain. But old habits die hard. I'm still writing it as a blog –  here. Although I've been taking a temporary holiday from it while preparing my book for publication. Please be advised that there is occasionally bad language – steer clear if you are easily offended by curses, imprecations or left-wing views…
My comedy has been broadcast on the BBC ('Newsjack', Radio 4 Extra; RFTP, R4) and used on the satirical website NewsBiscuit.  You can read fiction and comedy examples here. Several radio sit-coms, a couple of books and some poetry have been testing publishers', editors' and producers' patience for a few years now.
I do publicity work for Sterts Theatre in Cornwall, a semi-professional repertory theatre where people like Jo Brand, Seth Lakeman and Rich Hall rub shoulders with professional theatre companies (Kneehigh, Miracle) and Sterts' own amateur performers.
Businesses – only nice businesses, mind - can call on me for press releases, brochure writing, web text, proof reading – anything that involves the skilful use of words to communicate an important message. You can read recent publicity work here.
And finally, if you absolutely have to, you can follow me on Twitter.